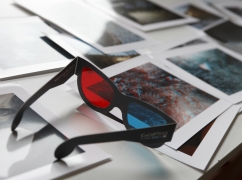 Is your business mobilising its creativity as productively as it could?
Wysing is offering a series of inspirational one-day workshops for early stage ventures and more established businesses that take place from March 2013. Business innovation and entrepreneurship is a creative process; the successful development and exploitation of a new idea, thinking laterally to improve business process to increase efficiency and productivity, or using creativity to overcome problems or issues.
Wysing's Creative Accelerator Workshops apply our significant experience of running international artist-development programmes to offer a new approach to the development of business talent and excellence within the east of England.
The programme has been funded by a grant from ideaSpace Enterprise Accelerator at The Hauser Forum in Cambridge, and the workshops will be led by acclaimed contemporary artists at Wysing's campus outside Cambridge. The programme is being delivered in association with Cambridge Event Management Ltd.
'The economy of the future will be about creating value and appropriate forms, and no one knows more about the process for doing that than artists.' Professor Rob Austin, Harvard Business Professor.