This blog is written by Wysing's Director, Donna Lynas and is about some of the things happening at Wysing, or influencing what happens at Wysing.
Reading WB 31 January 2015
Who will go drive with Fergus now,
And pierce the deep wood's woven shade,
And dance upon the level shore?
Young man, lift up your russet brow,
And lift your tender eyelids, maid,
And brood on hopes and fear no more.
And no more turn aside and brood
Upon love's bitter mystery;
For Fergus rules the brazen cars,
And rules the shadows of the wood,
And the white breast of the dim sea
And all dishevelled wandering stars.
Tags: wbyeats |
The Arts Foundation 31 January 2015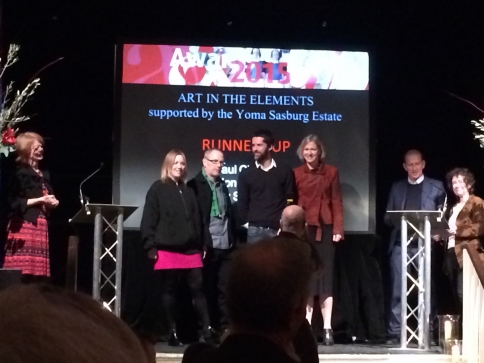 I'm occasionally asked to nominate artists for awards and was recently asked to nominate an artist for The Art Foundation's awards for their Art in the Elements category. I hadn't heard of these awards – actually, they call them Fellowships - before but after some research found that they had been set up by Arts Council twenty years ago when an anonymous donor gave them £1,000,000. ACE couldn't accept the money but set up the foundation instead, investing the donation and distributing money to artists ever since. The best thing about these fellowships is that they actively seek out art-forms that sit outside any market forces. This year the fellowships included Choral Conducting and Spoken Word, alongside Art in the Elements for which I nominated London Fieldworks (Jo Joelson and Bruce Gilchrist) who made the final shortlist. London Fieldworks are interested in how 'ecology' encompasses the natural world in complex relationship to society and technology, website is here. I worked with them recently when they facilitated Gustav Metzger's residency at Wysing because one of the things they also do is support other artists. I was sorry that they didn't win the £10,000 prize. That went to Alex Hartley who I last saw sitting on platform on the side of a hotel in Folkstone, at a dizzying height. The fellowships announcement event was great fun, a really celebratory atmosphere and some fascinating people to see and talk to. The fellowships were announced by Jeanette Winterston who made a passionate speech about the role of art in society. Everyone in the room adored her! Here's a photo of Jo and Bruce and the other nominated artists Amy Sharrocks and Paul Chaney receiving their £1,000 runner up cheques.
Tags: londonfieldworks | theartsfoundation |
Frog Chorus 27 January 2015
A strange little film about frogs... This did have a soudtrack when I uploaded it; a voiceover by an American male describing diffrerent frog calls, by different kinds of frogs. Maybe it will re-appear.
Tags: spacetime15 |
Ectopia 25 January 2015
One of the most compelling live performances I've seen in a while - the brilliant Ectopia at Power Lunches on Friday. Found this video from a while ago on their website. Thanks to Alice Theobald for organising a great night of subterranean music.
Tags: untagged
Residencies 17 January 2015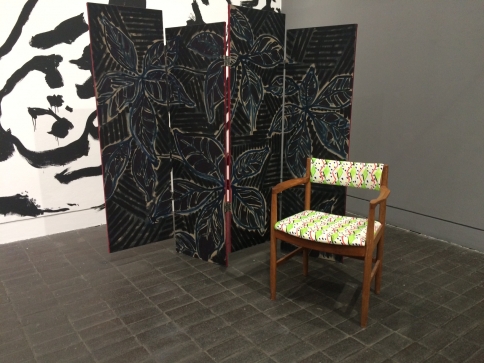 So, Lotte and I have spent the past two weeks looking at hundreds of 2015 residency applications every single day, in my case including evenings and weekends. It has been fascinating to read them all and the many ways that people have approached the subject of The Multiverse. Because we group people in residencies, we've been looking at shared interests and themes alongside what stages people are at and what they want to do next. The last bit of selecting is always the most difficult. We're at that stage now but it will probably take another week to finalise things. I got into London on Thursday though to catch The Granchester Pottery show at Jerwood Artspace. TGP are Giles Round and Phil Root who met at Wysing in 2011; Giles was doing a residency under the theme 'Wrong Answers' alongside Cally Spooner, Laure Prouvost and Rob Filby, and Phil was doing a nine month residency in our live/work studio, where artist Rachel Maclean is working from at the moment in fact. She came to the pv as well. It's so amazing that Giles and Phil are still working together on this project, and now Cally is also collaborating with them and has a new text work in the show, which includes all the artists who have been involved with TGP attributed for the first time. It's a really stunning exhibition and definitly worth a look. Took a quick photo - that chair was sat beside my desk for about a year.
Tags: thegrantchesterpottery | callyspooner |