This blog is written by Wysing's Director, Donna Lynas.
Peter Zinovieff at 80 12 May 2013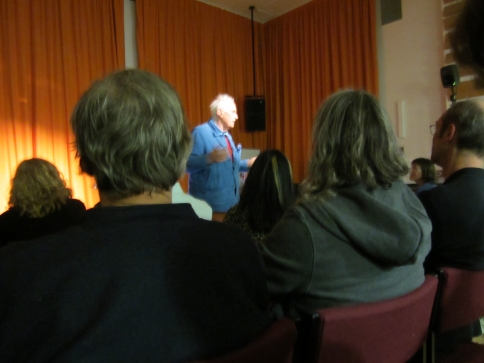 Amazing night of music from the electronic music pioneer and founder of EMS, Peter Zenovieff, who lives in Cambridge. EMS produced the famous VCS3 synthesizer which went on to be used by Kraftwerk, David Bowie, Pink Floyd (on Dark Side of the Moon) and many other musicians. Anglia Ruskin University in Cambridge hosted a conference on his work to mark his 80th birthday and finished the day with a two hour programme of music spanning his career, which concluded with an incredible performance by violinist Aisha Orazbayeva where she and her violin were in a continuous dialogue with a computer. I missed the conference but was glad to have made the evening performance. Thanks to Jo from Bad Timing for the tip-off it was happening.
Tags: peter zenovieff | vcs3 | kraftwerk |
Tree in Bourn 9 May 2013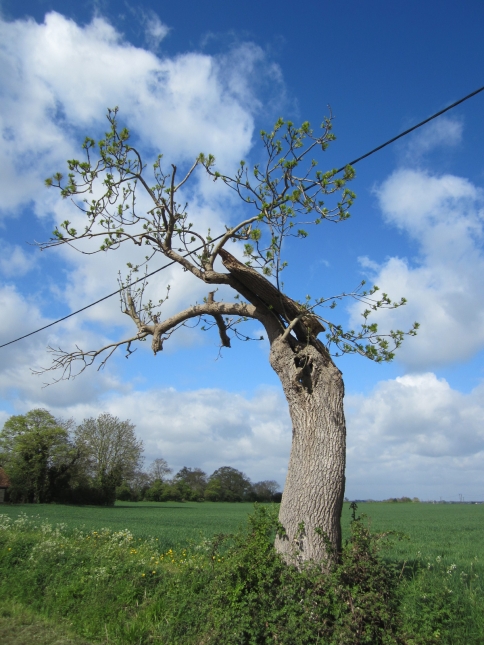 I drive past this tree every day on my way into work. It's been through the wars - it must have been struck by lightening at some stage because the trunk is almost hollow, and that skeletal stucture is managing to still support a heavy branch that has broken off and looks like it might fall at any moment. It sits all winter looking pretty desolate and then in the spring somehow manages to burst back into life. It's a hopeful sight.
Tags: untagged
The Kangoo 3 May 2013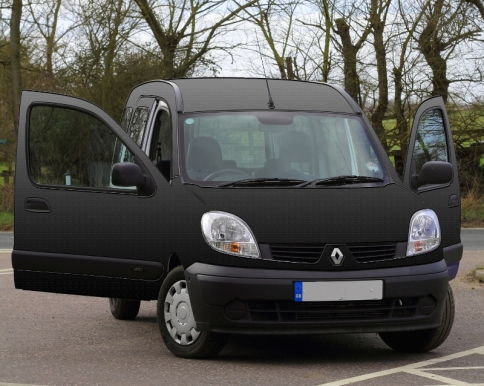 Unveiled this Sunday, the Wysing Kangoo as transformed by Florian Roithmayr...
Tags: untagged
Time Passing 26 April 2013
I went to Kettle's Yard's opening last night. It was a sombre occasion because only yesterday morning we learned that Michael Harrison, who was Director at Kettle's Yard for 19 years, had passed away through the night. I was in two minds about going because I've been so busy but then, when I heard the news, I thought I would call in and see everyone. There couldn't have been a better exhibition to be opening on such a sad occasion than Katie Paterson's solo presentation of spare and restrained works that reflect on the passage of time, and our place in the history of the earth. The main purpose of the exhibition was to show her new work Fossil Necklace which she made whilst in-residence at the Wellcome Trust Sanger Institute in Cambridge. I'd heard a lot about this necklace and seen some images of its fossil beads, but I was genuinely surprised by its real-life presence. Mainly because of its scale – the beads, 150 in total, were absolutely tiny, and incredibly beautiful. Someone handed me a magnifying glass and it really was a magical experience seeing tiny shapes of ferns and dinosaur teeth, embedded into the beads, emerge. It's a quiet, serious, work and utterly without artifice, and had been installed in St Peter's Church next to Kettle's Yard, simply strung from the ceiling. The oldest bead is apparently around 3.5 billion years old and the rest charted the history of life on earth, in chronological order. I'm sure that everyone who went to the opening, and saw that work, reflected on Michael and on all of the people we know, and how we and they will also be gone eventually. Goodbye to artist Ellen Cantor this week too. Time passing.
Tags: untagged
Tree Keep 7 April 2013
Marshall Allen was very taken with our Tree Keep last night, especially as the skies were so clear and starry. It was built by outsider artist Ben Wilson in the early 1990s when this photo was taken. It's still just about standing though that sapling is now a huge tree.
Tags: untagged