This blog is written by Wysing's Director, Donna Lynas, and is about some of the things happening at Wysing, or influencing what happens at Wysing.
Nkisi 8 August 2016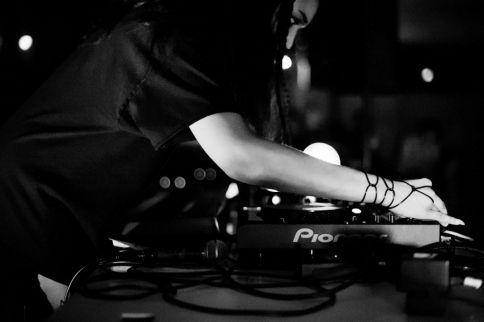 Inevitable blogging silence because there is too much going on and not enough time to sit down and write about it. One of the things I've been doing is working with Sonia Boyce and Evan Ifekoya on their symposium here on 3 September. And in the process discovering some great new music, including Nkisi of the collective and lable NON. She'll be clsoing the summer programme for us as part of the event. Not to be missed! Have a listen via Soundcloud here.
Tags: summercamp | music |
O Yama O 31 May 2016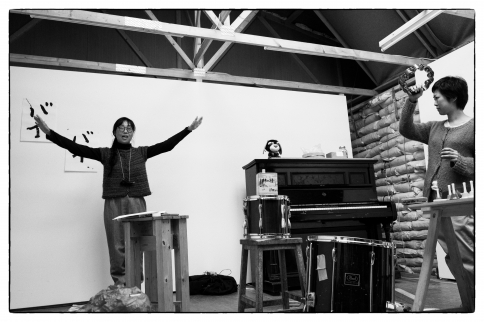 Really happy that O Yama O will be performing at the festival. They are Rie Nakajima and Keiko Yamamoto and they create beautiful performances based on Japanese folk stories. I saw them at the Borealis festival in Bergen earlier this year and was completely transfixed, and in fact booked them there and then. Rie uses tiny everyday objects that she builds into layers of sounds. It will be amazing to see this performed in the evocative Amphis. Londoners will know of Keiko as the co-founder of Cafe Oto. Here's a video of Rie performing with Pierre Berthet earlier this year. Pierre will also be performing this year. More on him in another posting. Click to go to Vimeo, here.
Tags: oyamao | wysingpolyphonic |
Musarc choir 14 May 2016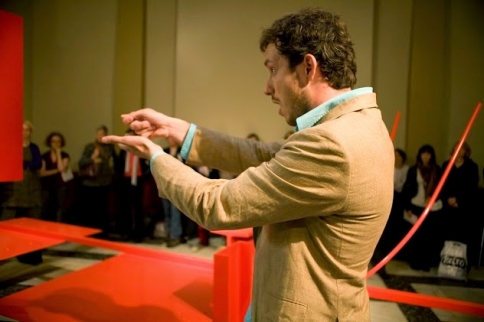 Very happy that Sam Belinfante will be bringing the amazing Musarc choir to the festival. They will be perfoming a range of works, including a new performance with Elaine Mitchener, that Sam is developing at the Wellcome Trust. We're also talking to them about performing the wonderful Tape Music by Lin Chi-Wei. It's a work that is perfect for this year's festival. I'll have a youtube link of that to share soon but in the meantime, here is a link to the choir's website.
Tags: musarc | sambelinfante | wysingpolyphonic |
Adam Christensen 28 April 2016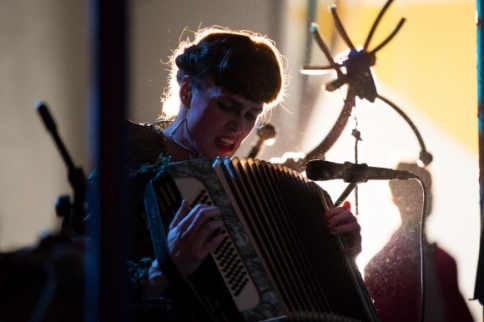 Meanwhile, in another part of the site, an entirely different vibe will be unfolding - lots of interesting artists making experiments with vocals and instruments and some spoken word and poetry which I'll focus on in another entry. I'm very pleased that someone on that stage will be Adam Christensen. Adam is in the band Ectopia, who blew everyone away at our festival last year and who since then I invited to do a record with us – our first record, theirs too. That is currently at the mixing stage but hopefully we will have something to share by 2 July. Adam played an intense and powerful set at the launch of Glasgow International last month. I was with him shortly after that and people were coming up to him saying how moving they found his music and performance. Unfortunately I missed the performance as couldn't get in due to over-crowding but he did an impromptu set in the toilets in the basement of Glasgow School of Art's Student Union later that night. It was hilarious and chaotic and, as you might imagine, very memorable. The last time I saw him play this track was in those toilets - in a purple dress, very high heels and playing the accordian - and BBC Radio 3's Late Junction programme included in in their schedule this Tuesday night. Have a listen on Soundcloud, here.
Tags: wysingpolyphonic | adamchristensen |
David Toop 28 April 2016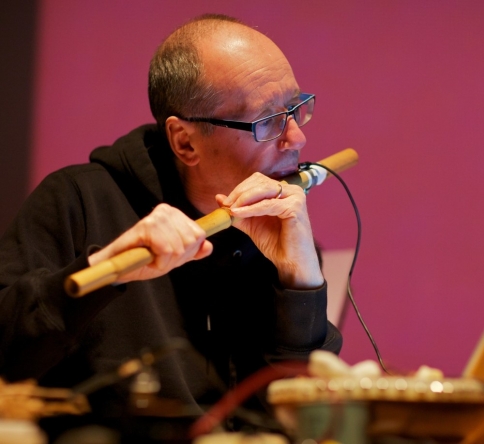 So the whole acoustic approach to the festival came about after time spent thinking about festival structures - the stage, the speakers, the mixing desks, and where people need to stand to both hear and be heard. Last year I tried to play about a little bit with the tech, to try and create something more intimate, so that the audience could feel closer to the performers and performances. So we moved the stage, made it lower, tried to reduce the size (though not quality) of speakers. It sort of worked, but I came to realise that if I really wanted to get away from an established festival format - of performers on stages with massive sounds systems - then I was going to have to do something more radical. The idea of no fixed stage and no fixed position for the audience suddenly seemed a freeing prospect. As did the idea of trying to bring people together in a moment of intense and concentrated listening, where they are totally focussed on the sounds being made directly in front of them. David Toop was particularly encouraging of this approach. David is an extraordinarily prolific and knowledgeable musician and knows so much about the history of music and sound performance. He's interested in the sound of literally everything and talks eloquently on the importance of silence. I could literally listen to him talking all day long. Here is talking about making sound. Click to go to Vimeo, here.
Tags: wysingpolyphonic | davidtoop |