Blogging about some of the things happening at Wysing, or influencing what happens at Wysing.
Archive: May 2013
Hero Wayne 28 May 2013
Tags: wayne coyne |
Rainbow Smudge 28 May 2013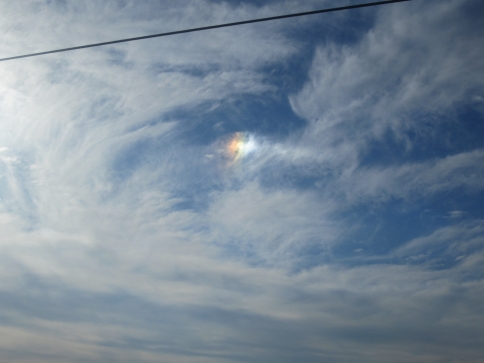 Tags: untagged
Nottingham 20 May 2013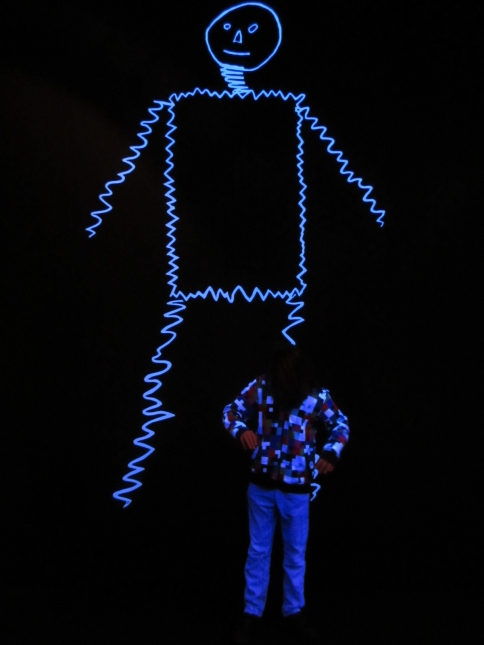 My children are so patient and put up with me dragging them all over the country at weekends to visit exhibitions and various art things. This weekend we headed off to Nottingham Contemporary to see The Universal Addressability of Dumb Things, curated by artist Mark Leckey and organised by Hayward Touring, the Curator of which is Roger Malbert who also happens to be the Chair of Wysing's Board. The show was really great. A joyous assemblage of stuff, from ripped Youtube videos to Egyptian coptic jars. It was all brought together in various groupings and there were so many objects, covering a huge range of subjects and references, that there were never-ending combinations and tangents to be found. It really was a celebration of life in all its crazy detail. My son was particularly taken with a painting charting the history of Science Fiction and then spent the rest of the weekend watching Sci-Fi films. My daughter liked Mark Leckey's giant inflatable Felix the Cat, though neither of them knew who Felix the Cat was. The drive back was an adventure too, as we took the back roads and wound our way around beautiful Nottinghamshire and Lincolnshire, even coming a across a line of around 30 vintage tractors, all apparently heading to some pre-arranged destination. This photo is from the memorable Gallery 1 at Nottingham Contemporary.
Tags: nottingham contemporary |
Peter Zinovieff at 80 12 May 2013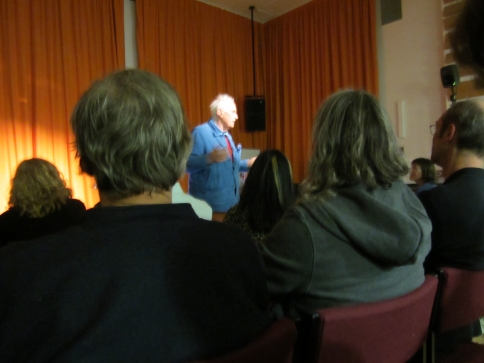 Amazing night of music from the electronic music pioneer and founder of EMS, Peter Zenovieff, who lives in Cambridge. EMS produced the famous VCS3 synthesizer which went on to be used by Kraftwerk, David Bowie, Pink Floyd (on Dark Side of the Moon) and many other musicians. Anglia Ruskin University in Cambridge hosted a conference on his work to mark his 80th birthday and finished the day with a two hour programme of music spanning his career, which concluded with an incredible performance by violinist Aisha Orazbayeva where she and her violin were in a continuous dialogue with a computer. I missed the conference but was glad to have made the evening performance. Thanks to Jo from Bad Timing for the tip-off it was happening.
Tags: peter zenovieff | vcs3 | kraftwerk |
Tree in Bourn 9 May 2013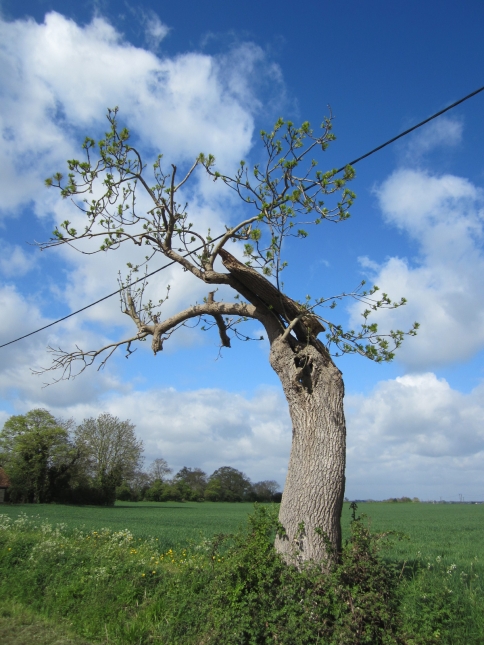 I drive past this tree every day on my way into work. It's been through the wars - it must have been struck by lightening at some stage because the trunk is almost hollow, and that skeletal stucture is managing to still support a heavy branch that has broken off and looks like it might fall at any moment. It sits all winter looking pretty desolate and then in the spring somehow manages to burst back into life. It's a hopeful sight.
Tags: untagged
The Kangoo 3 May 2013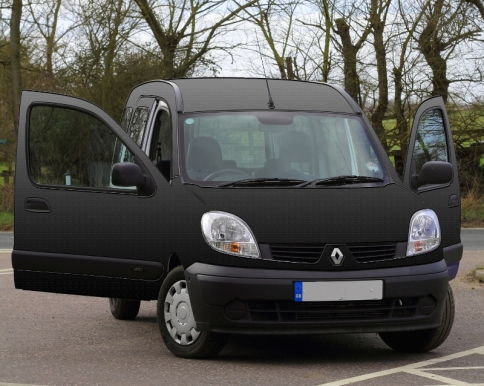 Unveiled this Sunday, the Wysing Kangoo as transformed by Florian Roithmayr...
Tags: untagged