Blogging about some of the things happening at Wysing, or influencing what happens at Wysing.
Archive: June 2015
Squares and Triangles 29 June 2015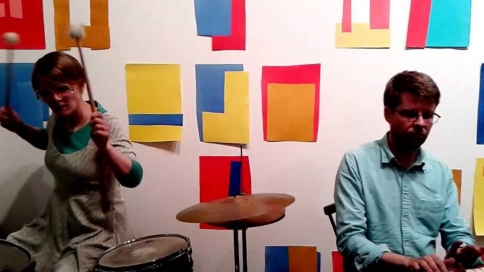 Squares and Triangles are artists Maria Zahle, Jason Dungan, Dustin Ericksen, Anthony Faroux and Sam Porritt and they're on the schedule at round 1.30pm. Click to watch a recent performance, here.
Tags: spacetime15 |
Northumberlandia 19 June 2015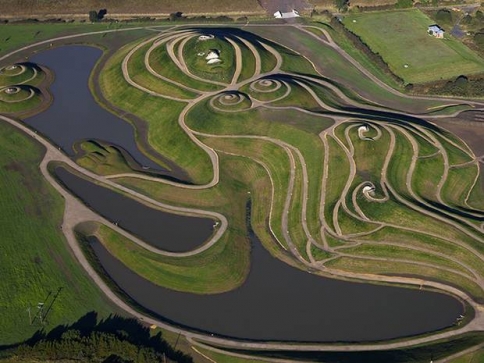 Didn't know anything at all about this huge land art piece near Newcastle by architect Charles Jencks until just a few days ago. Having done some Googling, it appears that Jencks had hoped for it to become a major tourist attraction to rival The Angel of the North but so far people seem bemused by it. Maybe it just seems too madly pagan to have a huge naked woman rising out of the landscape. Poignant as well though given that Jenck's created a string of support centres, called Maggie's Centres, across the UK in memory of his wife Maggie who died of cancer in 1995. Anyway, it's a brave and bold thing to have done. Maybe someday people will love her.
Tags: summer solstice |
Bruce Gilbert and BAW 12 June 2015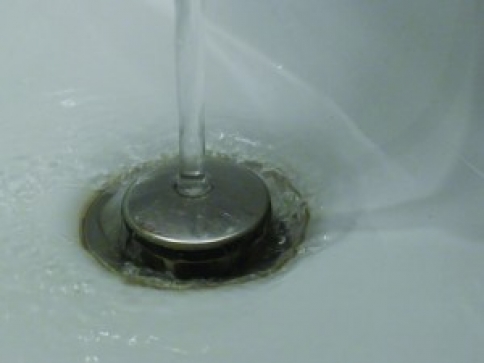 Pleased to have the legend that is Bruce Gilbert perform at the Wysing festival this year. Bruce is of course one of the founding members of Wire. I had seen him perform in an event with David Crawforth and Naomi Siderfin, of Beaconsfield gallery, at Faster than Sound in Suffolk about four years ago. And hadn't realise that they had been collaborating more since then, as Bruce Gilbert and BAW. Here's a link to extracts from the album they made at the time which was sequenced and mastered by that other legend, Russell Haswell, who in fact I met for the first time at that same event four years ago. Click, here.
Tags: spacetime15 |
LoneLady 6 June 2015
Manchester based Julie Campbell studied Fine Art at Manchester College of Art but has been focussing on her music more in recent years. Have a listen to her band LoneLady - click to go to Vimeo, here.
Tags: spacetime15 |