Blogging about some of the things happening at Wysing, or influencing what happens at Wysing.
Archive: May 2016
O Yama O 31 May 2016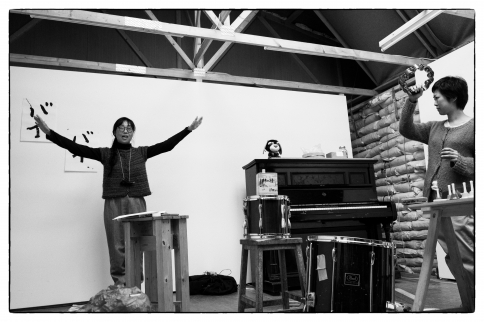 Really happy that O Yama O will be performing at the festival. They are Rie Nakajima and Keiko Yamamoto and they create beautiful performances based on Japanese folk stories. I saw them at the Borealis festival in Bergen earlier this year and was completely transfixed, and in fact booked them there and then. Rie uses tiny everyday objects that she builds into layers of sounds. It will be amazing to see this performed in the evocative Amphis. Londoners will know of Keiko as the co-founder of Cafe Oto. Here's a video of Rie performing with Pierre Berthet earlier this year. Pierre will also be performing this year. More on him in another posting. Click to go to Vimeo, here.
Tags: oyamao | wysingpolyphonic |
Musarc choir 14 May 2016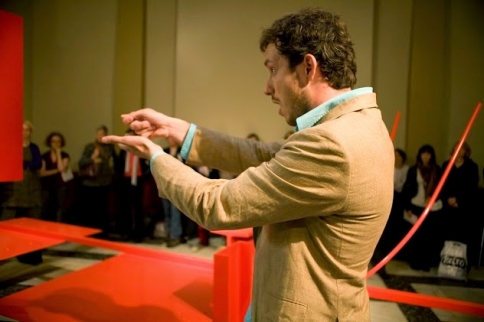 Very happy that Sam Belinfante will be bringing the amazing Musarc choir to the festival. They will be perfoming a range of works, including a new performance with Elaine Mitchener, that Sam is developing at the Wellcome Trust. We're also talking to them about performing the wonderful Tape Music by Lin Chi-Wei. It's a work that is perfect for this year's festival. I'll have a youtube link of that to share soon but in the meantime, here is a link to the choir's website.
Tags: musarc | sambelinfante | wysingpolyphonic |