Blogging about some of the things happening at Wysing, or influencing what happens at Wysing.
Tag: themultiverse
OPTICAL ILLUSIONS POLITICAL DELUSIONS 7 December 2015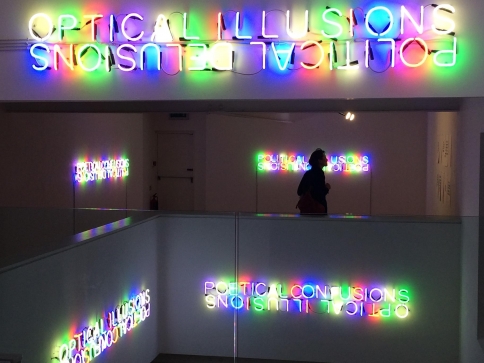 Interesting time in Plymouth last week talking about our 2016 programme Wysing Poly (more info here) and good to see this Tim Etchells show at Plymouth Arts Centre which seemed perfectly timed with current politics. Off to Norwich this week and then it's our final event for 2015 this Saturday afternoon. Hope you can join us.
Tags: themultiverse | wysingpoly |
Cosmic Magnatism 17 November 2015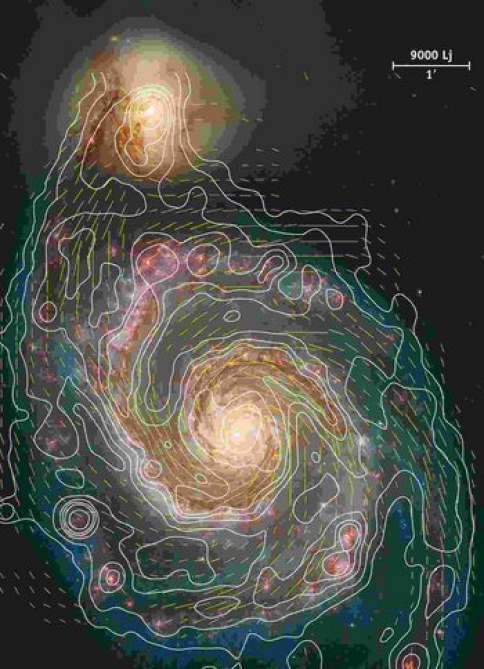 This beautiful image was generated by observations from a radio telecope, overlaid onto an image from the Hubble optical telescope. It shows the magnetic fields in a nearby spiral galaxy. Before we had our tour of the Radio Astronomy Observatory, just down the road from Wysing (see previous entry), I had no idea that images like this even existed. As we edge towards the end of 2015 it's good to have one last look out into The Multiverse.
Tags: themultiverse |