Blogging about some of the things happening at Wysing, or influencing what happens at Wysing.
Tag: wysingbirthdaycards
Happy Birthday to Us! 7 June 2019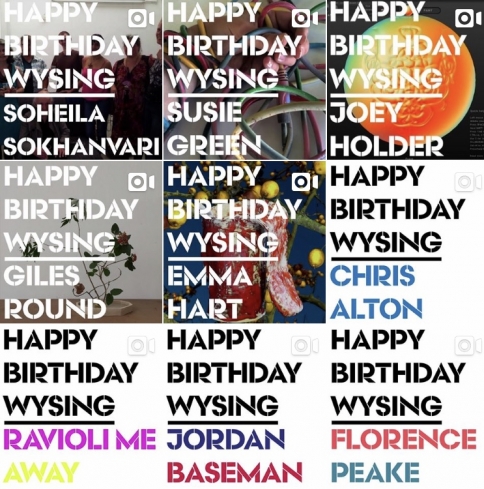 We've been getting brilliant digital birthday cards from some of the people who have worked at Wysing over the years. If you'd like to send us a card, email an image or short GIF to digital@wysingartscentre.org
To see recent cards go to #wysingbirthdaycards on Instagram.
Tags: #wysing30 | wysingbirthdaycards |