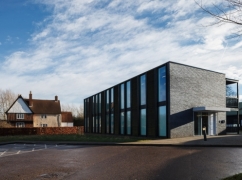 We're looking for a new café provider at Wysing!
We are looking for a catering provider that can embrace the context of Wysing as a creative and cultural workplace. Alongside providing a café offer for the artists who come to work at Wysing, and the public who visit our exhibitions and wide-ranging events programmes, we want to create a café that will welcome local freelance workers, cycling groups and families. The café can be the heart of the artistic community of Wysing. We are looking to work in partnership with a café provider to develop this identity and offer.
Download a PDF of detailed information, here.
The deadline for expressions of interest is 5pm 31 January 2019.