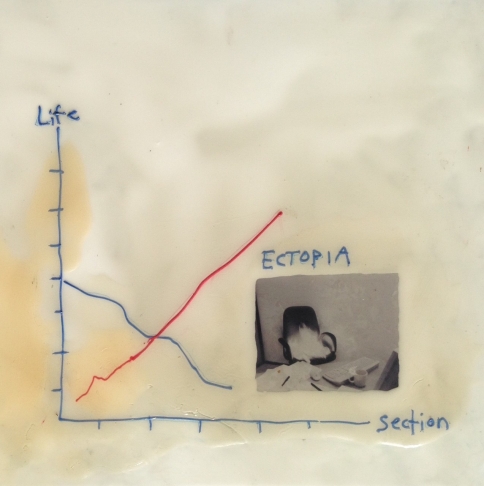 Ectopia life/section
£18 inc postage & packing (to UK only, please contact us if you are an overseas purchaser).
Album track listing:
A1 Office Self Harm
A2 Engrenages
A3 Sustainability
B1 Mutual Grief
B2 Head for Business
B3 Bermondsey Lagoon
B4 Sauna
Mixed and Mastered by Rupert Clervaux
A1, A3, B2 Recorded by Eric Medeiros
Cover by Ksenia Pedan. Design by Rory Gleeson
The first vinyl release on the Wysing Polyphonic label, Ectopia's life/section is a journey into sad acid house, scratched DVDs, lipstick clogged with rolling tobacco and hangovers with absent lovers. Ectopia are Adam Christensen, Jack Brennan and Viki Steiri.
Listen to tracks on our Soundcloud page here.
Buy a digital version of the album from Bandcamp here.
£18.00