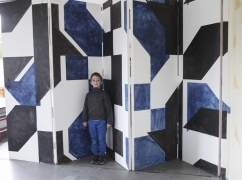 As a registered charity, Wysing is governed by a Board of Trustees:
Jenny Brooks
Terry Brooks
John Bickley (Vice Chair)
Doug Crawford-Brown (Chair)
Michaela Crimmin
Jessica Lack
Roger Malbert
Jo Marsh
Mark Aerial Waller

Wysing studio artists Bettina Furnee and Soheila Sokhanvari are board observer alongside John Onslow (Cambridge County Council) and a representative of Arts Council England East.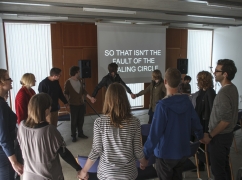 Wysing's Ambassador Circle is a group of senior professionals who advocate for the arts centre, introduce their networks to our work, and share their expertise and contacts. It also offers networking opportunities for the professionals involved.
The following individuals have so far signed up to Wysing's Ambassador Circle, which is a voluntary commitment and involves an annual group meeting, ongoing one to ones with Wysing staff and regular attendance at Wysing's events. Individuals in the circle work on targeting their networks to increase support for Wysing.
• Tim Eastop, Arts consultant and producer
• Jason Martin, Associate, Hawkins\Brown (and architect for Wysing's capital project)
• Tom Morton, Curator
• Sally O'Reilly, Writer, critic and artist
• Hugh Parnell, Business advisor and entrepreneur
• Hugh Pilkington, Art collector and architect
• Alex Plant, Alex Plant, Director of Regulation and Competition Economics, Royal Mail
• Charlotte Sankey, Director, Creative Warehouse
• Alistair Wayne, Managing Director, Media Managers
• Max Wigram, Gallerist