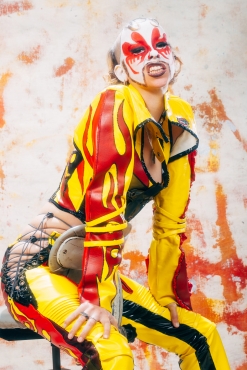 Club Urania is back!

Our March line up features Wet Mess, Frankie Thompson & Liv Ello. DJ's to be announced soon!
Club Urania is committed to reducing barriers to access, providing pay-what-you-feel tickets, a decompression space in the venue, and live-captioning. This season is expected to sell out so get your tickets early.
Our 2022 season featured the best of contemporary queer performance including the likes of Whiskey Chow, Catherine Hoffman, Harold Offeh, Pink Suits, Symoné, Wet Mess, Rebekah Ubuntu, Nando Messias, Jake Wood, Nat Raha, Duane Nasis, Cabbage the Clown, Vidya Patel and Zaki Musa.
Club Urania is a collaboration between Cambridge Junction, Wysing Arts Centre, Roeland van der Heiden, Diarmuid Hester, and Celia Willoughby.