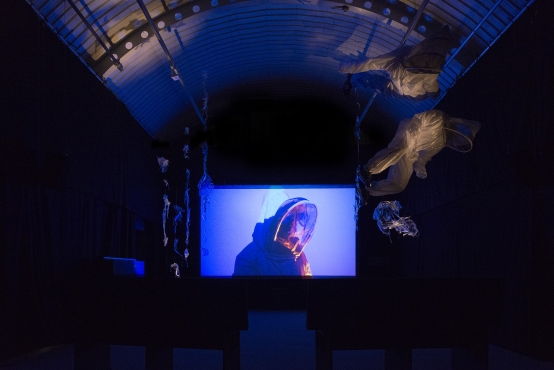 2 March to 14 May
Open Wednesday to Saturday, 12 to 5pm (and by appointment*)
Online exhibition open until 31 May
*To make an appointment to visit the exhibition outside our standard opening hours, please email info@wysingartscentre.org.
Click on the image above to view install photos of the exhibition, taken by Wilf Speller.
To watch the full work online with open-captions and an audio-described option, please visit our Broadcasts site here.