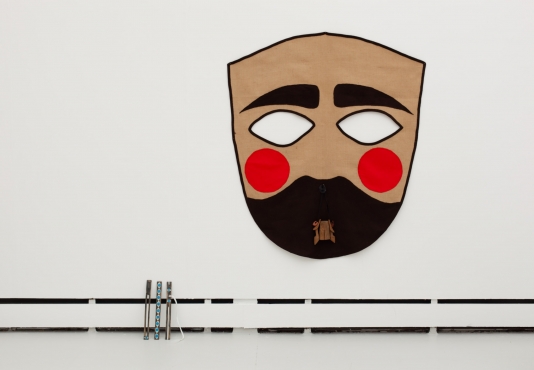 A strange cross between a butchers shop and a nightclub; a solo exhibition and performance event, 26 May – 7 July 2013.
Click on the image to see a selection of work.
Click here to download a copy of the exhibition text A Conversation between Jonathan Baldock and Lotte Juul Petersen, Curator, Wysing Arts Centre.