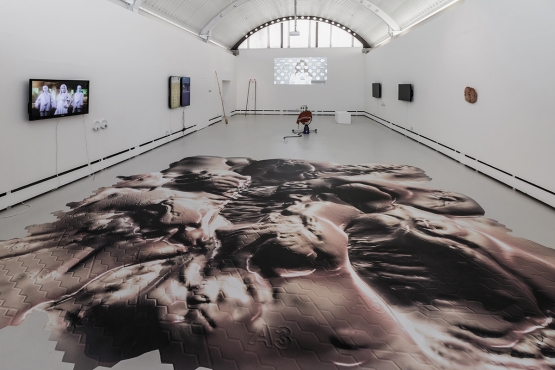 27 September to 8 November
Open daily, 12noon-5pm
A group exhibition exploring the phenomenon of the uncanny valley with Julia Crabtree and William Evans, Benedict Drew, Sidsel Meineche Hansen, Holly Herndon, Joey Holder, Sophie Jung, Lawrence Lek, Rachel Maclean and Katja Novitskova.
Click on the image above for a slide show of installations images.
An afternoon of presentations and performances accompanies this exhbition. Details, here.