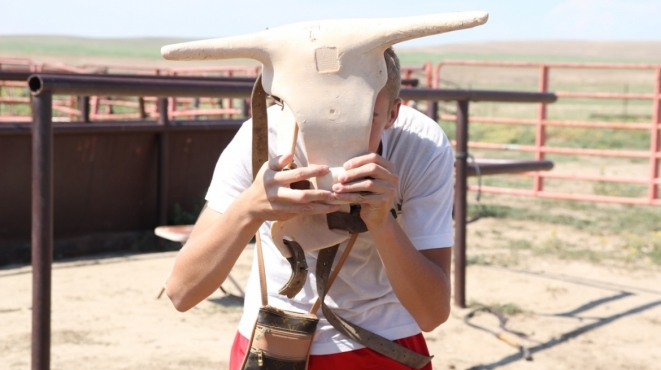 March Town Hall
Market Place, March
Cambridgeshire, PE15 9JF
Sunday 10 June, 11.30am–4.30pm
Free - click to book here.
Creating Change: How communities and artists can work together will bring together artists alongside grassroots projects that make a meaningful impact on the infrastructure of towns and cities. In this special off-site event, artists and other contributors discuss creative ways they work with communities to make an impact on their local environment through architecture, networks and spatial practice.
Hosted in March Town Hall by our partners 20Twenty Productions, the first half of the day sees presentations of case studies by leading artists who have worked both locally, nationally and internationally on public projects. After a buffet lunch, everyone is asked to contribute to an open and informal discussion about how we can join forces to support a creative ecosystem for public developments in our towns, villages and cities.
Creating Change forms of part of the series The Rural: Contemporary Art and Spaces of Connection which explores how artists engage with the contemporary rural sphere in partnership with Istanbul Biennial, University of Aberystwyth, Manchester Metropolitan University, Whitechapel Gallery and artist collective Myvillages. It also forms part of our project New Geographies which is supported by an Ambition for Excellence grant from Arts Council England.
Due to illness, STUDIO MORISON will no longer be able to take part in this event. We apologise for any inconvenience caused.​
SCHEDULE
11:00am – Arrivals and coffee/tea
11:30am – Welcome from Katherine Nightingale, Director of 20Twenty Productions.
11:35am – Introduction to the speakers and the day by Chelsea Pettitt, Head of Partnerships at Wysing Arts Centre.
11:40 – 12pm – Lorelai Lodestar presentation on the legacy and Impact of the Show Home for Real Living project in Trumpington, Cambridge.
12pm – 12:20pm – Fernando Garcia-Dory will present Inland as an open network for land-based collaborations, economies and communities-of-practice.
12:20 – 12:40pm – Heather Peak Morison (STUDIO MORISON) will discuss their project The Artists' House as part of the Park Life initiative led in Banbury by Eastside Projects, Birmingham.
12:40 – 1:15pm – Q&A with case study speakers led by Lotte Juul Petersen and Jane Scarth
LUNCH
2:00 – 2:10pm – Idit Nathan & Helen Stratford: Reimagining Place through Play
2:10 – 2:20pm – Amahra Spence: Making your own creative ecosystem
2:20 - 2:30pm – February Phillips: Practicalities for implementing your ideas
2.30-3.30pm – Informal sessions with artists moving from table to table with an opportunity to discuss ideas from presentations and questions from the previous day laid out on the tables.
3.30-3.45pm Coffee/tea break
3.45pm – 4.30pm – Review of the day and discussions with contributors and audiences, chaired and moderated by Veronica Sekules.
Full biographies and tickets to the event can be found on the Whitechapel website.