Blogging about some of the things happening at Wysing, or influencing what happens at Wysing.
Archive: August 2012
Anthea Hamilton's set plan 30 August 2012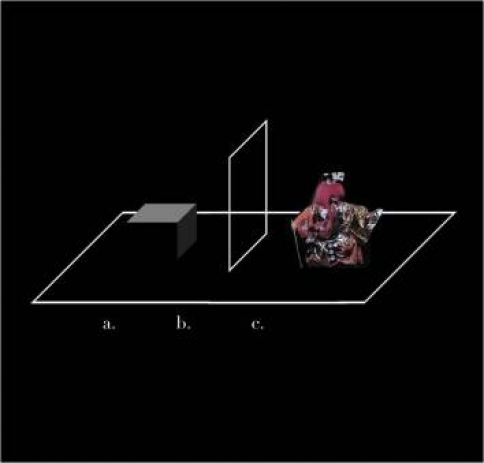 Tags: anthea hamilton | music festival and if it was it can't be is |
Festival - just added 29 August 2012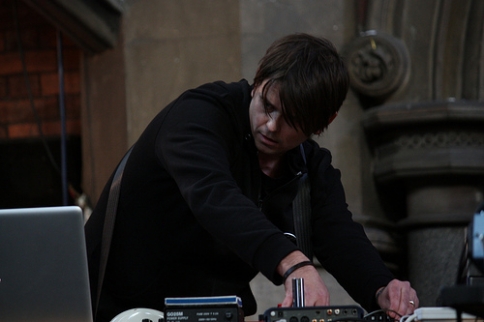 Fantastic to have Simon Scott back again this year. Soundcloud HERE.
Tags: simon scott |
My Village 28 August 2012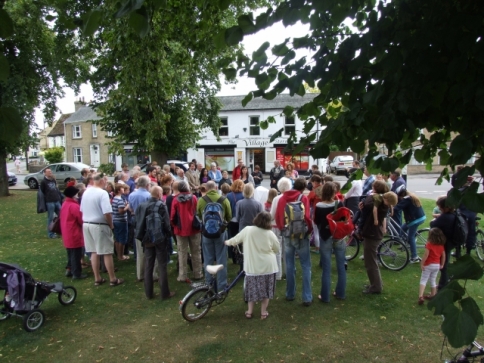 Launched In Hear It And Say yesterday, a new work by village artist-in-residence Emma Smith. The work brings 400 years of the history of the village where I live to life through 15 works located across it; to be discovered through a game set of map, cards and instructions. Good to see so many people out playing the game.
Tags: emma smith |
Dan Tombs 24 August 2012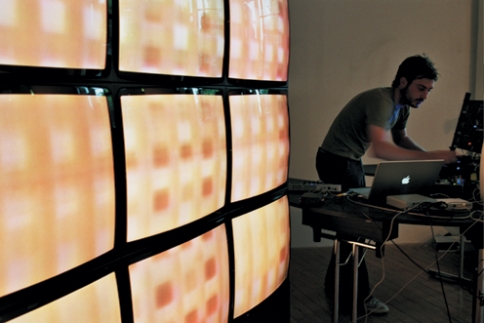 … just added as a live set at the festival. Very happy about that. Soundcloud HERE.
Tags: dan tombs |
Powers of Ten 21 August 2012
I saw this film, by Ray and Charles Eames, in an artists' talk given by Keith Tyson ten years ago and had forgotten what it was called. But thanks to Gary Thomas of Animate Projects who has included it his top ten list of best films for Sight & Sound I've rediscovered it. What a simple, beautiful and profound way of representing scale, the cosmos and being alive; Powers of Ten.
Tags: charles and ray eames |
Into The Forest 18 August 2012
My heart aches, and a drowsy numbness pains
My sense, as though of hemlock I had drunk,
Or emptied some dull opiate to the drains
One minute past, and Lethe-wards had sunk:
'Tis not through envy of thy happy lot,
But being too happy in thine happiness,—
That thou, light-winged Dryad of the tree
In some melodious plot
Of beechen green, and shadows numberless,
Singest of summer in full-throated ease.
O, for a draught of vintage! that hath been
Cool'd a long age in the deep-delved earth,
Tasting of Flora and the country green,
Dance, and Provençal song, and sunburnt mirth!
O for a beaker full of the warm South,
Full of the true, the blushful Hippocrene,
With beaded bubbles winking at the brim,
And purple-stained mouth;
That I might drink, and leave the world unseen,
And with thee fade away into the forest dim…
Tags: john keats |
More Festival 16 August 2012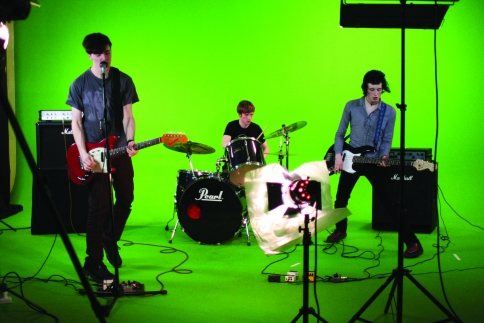 Watch the video, Grean Tee – brilliant Ice Sea Dead People
Tags: ice sea dead people |
Certainty Uncertainty 13 August 2012
It was really good to be back at Wysing yesterday for Spike Bucklow's talk on the metaphor of the mirror, in its widest sense, in European painting traditions. Spike is a Conservator at Cambridge's Hamilton Kerr Institute and so was able to expand on the use of metaphor and symbolism in relation to materials; how they reflect time and place. He took us on a journey from early cosmology through to Titian via Jan Van Eyck, talking about how a 'successful' painting is achieved when symbolism and materials work as one in order to achieve a completeness. This was articulated through an early icon work, where blue paint was first created by grinding lapis lazuli and then heavily used in the painting because it was thought that praying via the medium of lapis lazuli, a material that symbolizes calmness and wisdom, made prayers more likely to be heard (this is a very clunky and simplistic summary). It was fascinating though how material was the way to manifest meaning, pre 17th century – I think this is something we need to expand on in a future talk. During questioning at the end of Spike's presentation the notion of completeness or oneness was expanded further and it became evident that a lot of us were thinking the same thing – that contemporary art more often than not seeks out flaws, uncertainty and paradox rather than, or perhaps in order to, achieve coherence. I caught Gerhard Richter's exhibition at the Pompidou Centre last week, having seen the first version of it at Tate Modern last year, and it really struck me again how he has actively sought out uncertainty and contradiction throughout his working life and transformed that uncertainty into complete, singular, works. Maybe that's what it means to be contemporary; to be able to transform uncertainty.
Tags: hamilton kerr institute | gerhard richter | the mirror |