Blogging about some of the things happening at Wysing, or influencing what happens at Wysing.
Archive: March 2013
Baffling Object 30 March 2013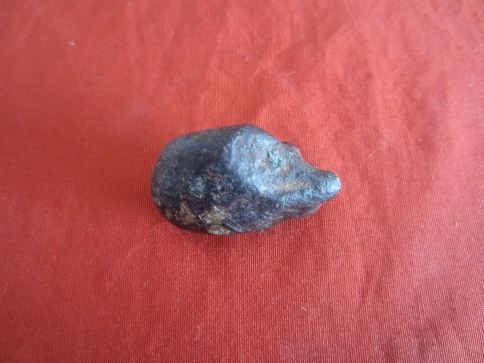 Found in shingly gravel. 3cms long. Very heavy. Attracts a magnet. How to tell if its a piece of meteorite, or just a lump of metal?
Tags: untagged
Ice-tites 26 March 2013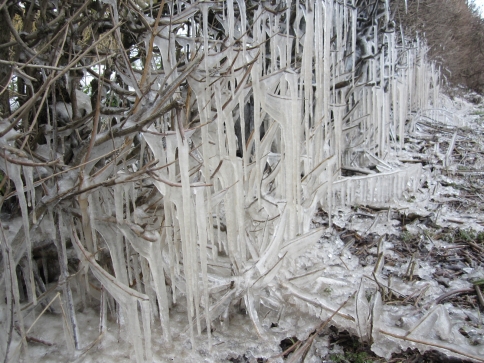 Tags: untagged
J D Innes, The Waterfall, 1910 7 March 2013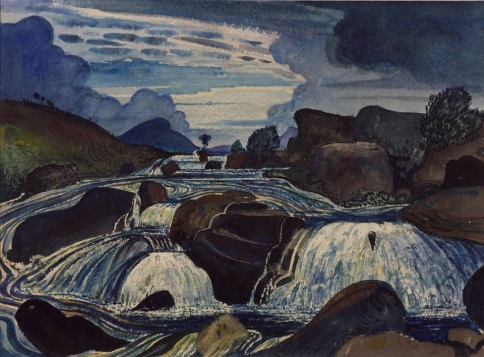 Tags: james dickson innes | tate collection |
Cecil Collins, Tree and Hills, 1944 3 March 2013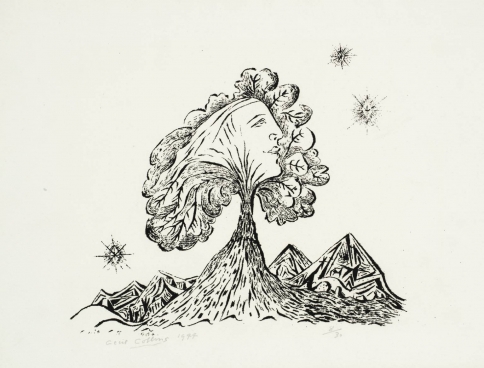 Tags: cecil collins | tate collection |
Text World Theory 1 March 2013
Yesterday, Lotte, Gareth and I did studio visits with artists who will be coming to Wysing on residencies next month – Anna Barham, David Osbaldeston and Florian Roithmayr. Gareth will be visiting the fourth artist – Charlotte Prodger – over the weekend whilst he's in Glasgow where he's speaking at a conference on supporting artists, at Tramway, on Saturday of you are in that part of the world more info here. We usually do advance visits before artists come on residencies because when we select artists for the residency programme we don't interview them at the time and make the selection based on their proposal for what they would do during a residency, and on their work. It's good to visit though to get a better sense about ideas and talk through logisitics; even though we are only an hour and a half from London it takes a while to adjust to our rural location which in fact is why we have increased residencies this year for six to eight weeks. It was great to meet them, though we already know Florian very well as he took part in a retreat last year and has shown in our gallery, and talk through ideas. Anna talked about some research she's doing on Text World Theory which is completely fascinating. Joanna Gavins, a lecturer in literary linguistics at Sheffield University is leading research into this theory which, if I understood it correctly, starts from the assumption that any piece of spoken or written text instantly becomes a mental representation, a form of 'object', in the mind of the receiver and in doing so becomes real. Joanna Gavins will be in conversation with Anna at Site Gallery in Sheffield on 21 March talking about the theory which I'm aiming to try and get along to. It would be good to do a residency trip as both David and Florian were also talking about text and spoken text, and how to realise their ongoing research through the voice. Getting excited about exploring all of this in the coming months. Got back from London last night just in time to make it to Kettle's Yard for the opening of Outpost's show there and what a great show it is – some really wonderful work, including ceramics by Lucy Conochie that were made at Wysing in our ceramics studio. It was lovely to see the Norwich contingent in Cambridge for the evening too.
Tags: untagged