Blogging about some of the things happening at Wysing, or influencing what happens at Wysing.
Archive: January 2014
Slowdive 29 January 2014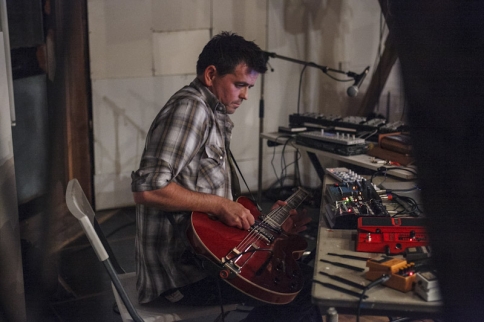 With all this talk of Slowdive re-forming I thought it might be a good time to mention that ex-Slowdive drummer Simon Scott has played in two of our music festivals! In 2011 and 2012. He's re-joining Slowdive for the Primavera festival and they're playing at Shoreditch's Village Underground in May. He also has an excellent solo album out, Below Sea Level, which I last heard played over the speakers of a coach during a memorable journey deep into the East Anglian Fens. More info on the album, and Slowdive plans, on Simon's website here. Talking about the Wysing music festival, plans are coming together for what we are doing this year and we'll be announcing things very soon. Save the date - 30 August.
Tags: slowdive |
Be Marginal, Be a Hero 16 January 2014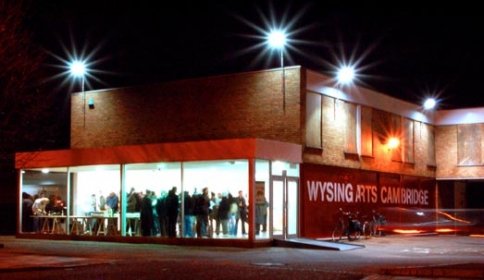 We've just uploaded some images and information on our 2007 residency programme Seja Marginal, Seja Herói (Be Marginal, Be a Hero) onto the archive section of the website. For the programme, we re-located to a space in central Cambridge, re-named ourselves Wysing Arts Cambridge, and invited five international artists' collectives and activists to take over the space for six months. It was a brilliant programme, curated by Sebastian Ramirez, and included furniture-upcycling workshops, establishing a radio station, lots of cooking and music, and loads of really great conversations with artists who had re-located from Lima, Barcelona, Oslo, Singapore and Chicago to be in-residence. I remember meeting Giles Round for the first time when he came to an event organised by i-cabin (Juliette Blightman and Sebastian Craig). And one of the residencies also hosted Publish and Be Damned. In a way, it seems like such a long time ago, as so much has happened since, but I suppose seven years isn't that long really... Or maybe it is. Have a look at the programme here.
Tags: wysing arts cambridge |