Blogging about some of the things happening at Wysing, or influencing what happens at Wysing.
Saturday Night 9 September 2015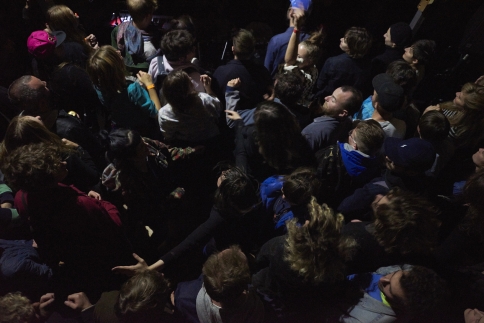 Tags: spacetime15 | friendlymoshpit |
Bamboo 24 July 2015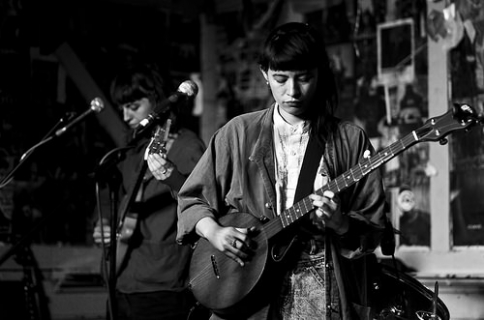 Great to finally have someting online that I can share from Bamboo - a new band comprised of Nick Carlisle (one half of Peepholes) and Rachel Horwood (Trash Kit's drummer - Trash Kit played an excellent set last year - and electric Banjo player in Bamboo). They're on the Amphis stage around 2.45pm. Peepholes are also playing later in the day on the Gallery Stage, in betwen James Holden and Klara Lewis. Needless to say, looking forward to seeing them all! I can't seem to embed Youtube clips any more so click to hear Bamboo.
Tags: spacetime15 |
James Holden 8 July 2015
Watch this video of James Holden on his famous modular synth set up, playing with drummer Tom Page. This is excatly what they will be doing on 5 September, accompanied by dancer Lucy Suggate. Don't miss it! Stage time 5.30pm. Recorded by Crack Magazine.
Tags: spacetime15 |
Squares and Triangles 29 June 2015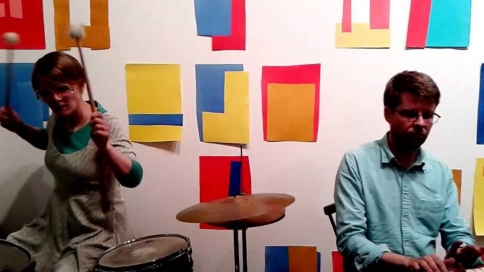 Squares and Triangles are artists Maria Zahle, Jason Dungan, Dustin Ericksen, Anthony Faroux and Sam Porritt and they're on the schedule at round 1.30pm. Click to watch a recent performance, here.
Tags: spacetime15 |
Bruce Gilbert and BAW 12 June 2015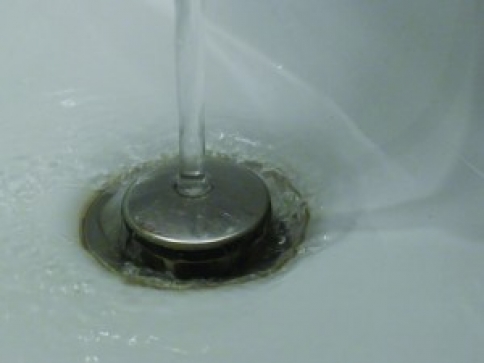 Pleased to have the legend that is Bruce Gilbert perform at the Wysing festival this year. Bruce is of course one of the founding members of Wire. I had seen him perform in an event with David Crawforth and Naomi Siderfin, of Beaconsfield gallery, at Faster than Sound in Suffolk about four years ago. And hadn't realise that they had been collaborating more since then, as Bruce Gilbert and BAW. Here's a link to extracts from the album they made at the time which was sequenced and mastered by that other legend, Russell Haswell, who in fact I met for the first time at that same event four years ago. Click, here.
Tags: spacetime15 |
LoneLady 6 June 2015
Manchester based Julie Campbell studied Fine Art at Manchester College of Art but has been focussing on her music more in recent years. Have a listen to her band LoneLady - click to go to Vimeo, here.
Tags: spacetime15 |
Ectopia 1 May 2015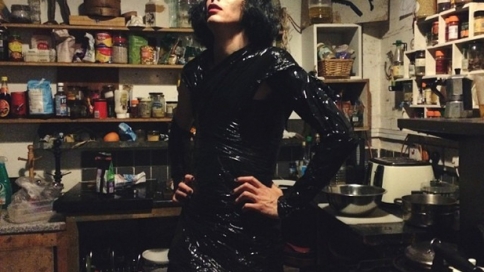 Ectopia were one of the first bands I booked for this year's festivals. I saw them at Powerlunches in a programme that was curated by Wysing artist-in-residence Alice Theobald, who is in the band Ravioli Me Away who are also playing in the festival again this year. Ectopia are an incredibly exciting band to watch live. They're fronted by the artist Adam Christensen who is a compelling performer. I saw them with Wysing Curator Lotte juul Petersen and studio artist Florian Roithmayr, and the three of us were completely enthralled. They don't play live much so it's a real treat to have them play at Wysing; the last act on the Amphis stage. No videos available unfortunately but a recording is on their new website, here.
Tags: spacetime15 |
The Fish Police 27 April 2015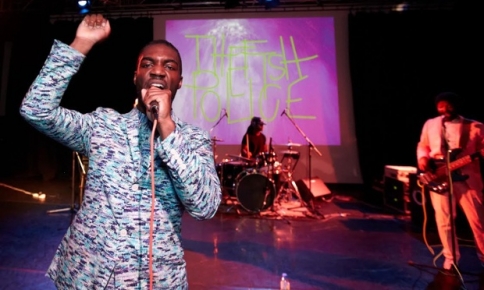 How to describe The Fish Police? Really catchy music and very funny lyrics "chicken and rice, tastes so nice" which are written by frontman Dean Rodney. Nice Guardian article on them from last year, click here. And have a listen, click here.
Tags: spacetime15 |
Orlando 20 April 2015
So happy that Orlando will be opening the festival this year - make sure you get here early to catch them. There's such a great energy in their music which seems to pick up where Sterolab left off - musically rather than politically - and take things into a whole other realm. Also, I just found out over the weekend that ex-Cambridge resident Man from Uranus, who played at our festival in 2011, has joined them!
Tags: spacetime15 |
Drill Folly Mix 19 April 2015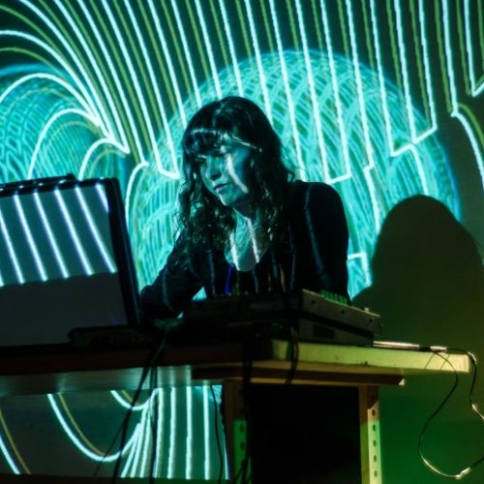 Really like this mix that Drill Folly - Brighton based Sarah Phelan - did for the Lighthouse recently. That excerpt by Alan Moore on art and magic at the start is just great "…an artist or writer is the closest thing in the contemporary world that you are likely to see to a shaman...". Plus some great tracks that prove just that - the Vessel track in particular is amazing. Listen here.
Tags: spacetime15 |
Beatrice Dillon 13 April 2015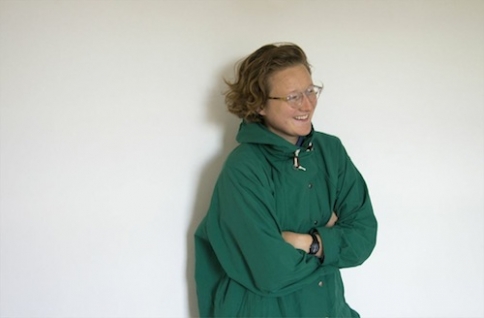 Music festival announcement imminent. In the meantime, have a listen to this wonderful mix by Beatrice Dillon 'A mix of bees, inspirational drumming from amongst other places, Senegal, Chad, NY, Haiti and London. Plus sounds from ancient keyboards made in Germany, Italy and Austria, recorded Summer 2013.' I could listen to this all day long. Blowing Up The Workshop
Tags: spacetime15 |
Tomaga 12 March 2015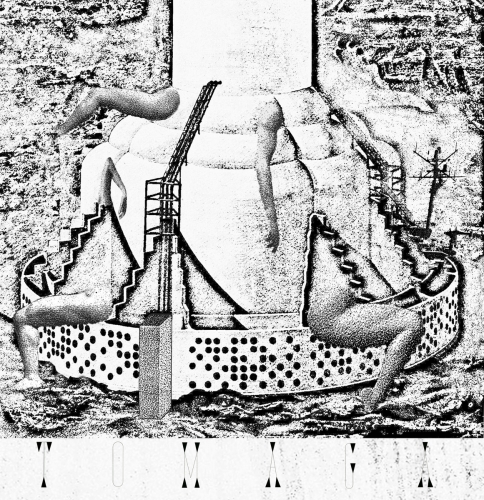 In between all this thinking about the future of planet earth I've been listening to a lot of music and will soon be announcing the initial line-up for our music festival which this year is on 5 September. Some of the people I have been talking to are mentioned in this blog - click the tag spacetime15. And check out Tomaga's bandcamp page, here, for some experimental/drone/free jazz/ industrial/ modular synth/ noise! It's going to be another good one I think, focussing on altered states and multiple identities.
Tags: spacetime15 |
Joey Fourr 22 February 2015
Very pleased that Joey Fourr will be appearing on the Amphis stage at the festival this year alongside some other great bands including (click to go to Soundcloud links) Ravioli Me Away, Ectopia and Orlando. Plus others being finalised at the moment.
Tags: spacetime15 |
Inheritors 22 February 2015
I've been trying to work out how to make the gallery space more of an immersive stage for the festival this year. I'm talking to a lot of very interesting people including the rather amazing James Holden, in particular to see if it might be posible to adapt his Inheritors live show in which he collaborated with dancer Lucy Suggate to fit the gallery space. Would be really great to completely re-think the gallery this year. Here's footage from the SONAR festival in Barcelona last year where they presented the collaboration for the first time.
Tags: spacetime15 |
Rose Kallal 22 February 2015
Very plesed to be talking to New York based artist Rose Kallal about presenting work in the festival. Having just had Lis Rhodes' work Light Music (1975) in the gallery, the prospect of a live performance using 16mm projectors seems less daunting. Rose has recently collaborated with Mark O Pilkington, who helped programme our festival in 2011, so hoping that we can present this collaborative new work by them with new visuals by Rose in response to 'The Multiverse'. Here's a collaboration from 2012.
Tags: spacetime15 |
Ectopia 25 January 2015
One of the most compelling live performances I've seen in a while - the brilliant Ectopia at Power Lunches on Friday. Found this video from a while ago on their website. Thanks to Alice Theobald for organising a great night of subterranean music.
Tags: spacetime15 |