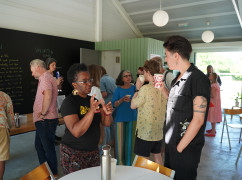 Position: Chair
Salary: Voluntary, due to charity law. Reasonable travel and sustenance expenses covered.
Location: Quarterly Trustee meetings are hybrid, but we try to meet in person as much as possible.
Hours: Approximately 40 hours per year.
Contract: Flexible term to be agreed. Expected minimum of 3 years, 5 years maximum.
Please click here for the full application pack, including full responsibilities and person specification.