To keep up to date with opportunities and open calls please subscribe to our e-bulletin, here.
Accessibility: Please get in touch with us to let us know if there is something you need to be able to participate in our events. Email Ceri Littlechild, Wysing's Head of Operations on ceri.littlechild@
wysingartscentre.org
Concession tickets: We can provide a limited number of concession tickets with a 25% or 50% discount, which you can book on Eventbrite.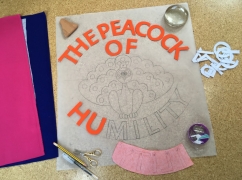 Bettina Furnée and Caroline Wendling:
Text and Textile
Two day course
Thursday 17 and Friday 18 February 2022, 10am–⁠4pm