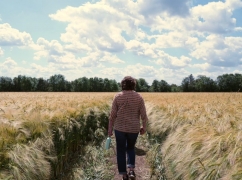 Day course with Caroline Wendling
Saturday 10 September 2022, 10am–5pm
Book a space on the course via Eventbrite here.
Join Wysing studio artist Caroline Wendling for an outdoor workshop which connects participants to nature and an awareness of their environment. The workshop will include exploratory drawing exercises and walking as part of the creative process. You will walk around Wysing's grounds as well as nearby woodlands, making the most of the physical movement of your body to stimulate your creativity and imagination.