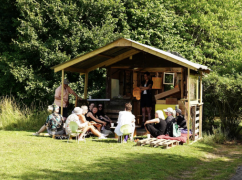 Site & Technical Manager
Hours: Full time, 37.5 hrs per week. Some evening and weekend working necessary with hours claimed back under Wysing's TOIL system.
Working location: Wysing Arts Centre, Fox Road, Bourn, CB23 2TX
Salary: £25,500 to £27,000 per year (dependent on experience)
Contract: Permanent, subject to review in the first three months
Reporting to: Deputy Director
Application deadline: Monday 9th October at 5pm
Please click here for full details of the role and responsibilities.
Please contact us if you need the information in a different format – email info@wysingartscentre.org