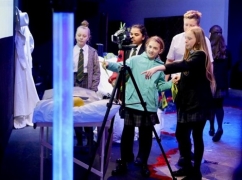 Applications deadline: 9am on 10th October 2022.
We are looking for a Young People's Programme Coordinator.
The purpose of the role is to devise and deliver a dynamic, relevant, integrated programme of activity that has imagination, learning, and creative co-production at the heart, with a particular focus on young people (our definition includes children) who have been marginalised, and who experience rural isolation.