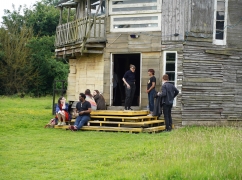 We are inviting expressions of interests for new Trustees to join us to bring new expertise to our Board and to the organisation as a whole. In particular we are looking for individuals with experience in environmental sustainability and responsibility; commercial income generation; digital marketing and digital production.
Deadline for expressions of interest: Sunday 31 July 2022
Click here for the Trustee recruitment pack.