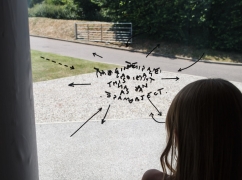 Wysing at 25: The Future

Wysing Arts Centre will be 25 years old in 2014. In 1989 four friends purchased what was then Wysing Grange Farm, after a long search across England, with the purpose of establishing a centre for artists. Two of the original founders remain on our board of Trustees.

Over the subsequent quarter century, Wysing has developed on the edge of Bourn village, nine miles west of the city of Cambridge, as a research and development centre for the visual arts.