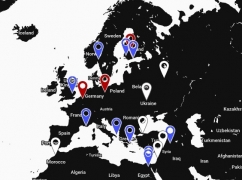 Safe Haven Residency
October-December 2017
We are pleased to launch an open call for a Safe Haven residency at Wysing as part of the ARTISTS at RISK (AR) network.
ARTISTS at RISK (AR), led by Perpetuual Mobile, is a human rights institution in the field of visual art.
AR cooperate with organisations such as PEN, SafeMUSE and ICORN (The International Cities of Refuge Network) to address the needs of persecuted artists and other art professionals.