Giles Round Bourn Cookery Book Tea Towel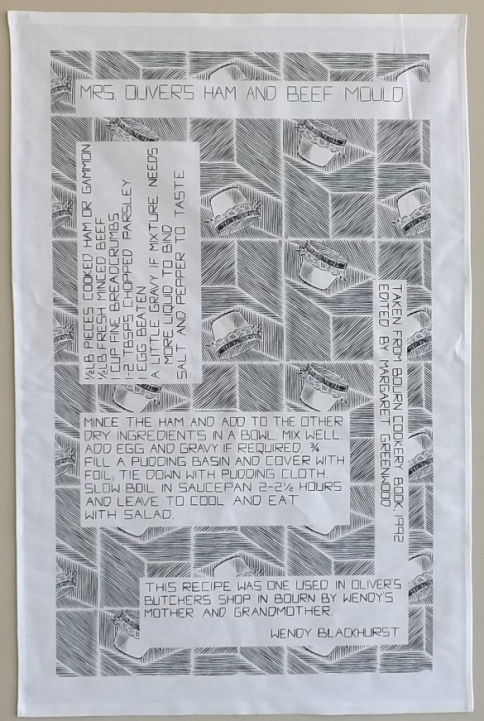 Dimensions: 309 x 712mm
For overseas purchases, please email info@wysingartscentre.org to arrange additional payment for shipping.
£6.50
Bourn Cookery Book Tea Towel
The tea towel is a fundraiser for the third edition of the Bourn Cookery Book and is designed by Giles Round.

The Bourn Cookery Book was first published 20 years ago and the new edition we are producing includes recipes from Bourn village residents alongside some of the artists who have been in-residence at Wysing recently, studio artists, staff, and Wysing's founders.

We are very grateful to Margaret Greenwood, editor of the first two books, for giving permission for the publication of the third edition to go ahead. And to Jo and Mark Proud of Manor Farm with whom we are collaborating on the project. Jo Proud illustrated the first edition of the cookery book whilst still at school.
The Bourn Cookery Book III, compiled and designed by Giles Round, was launched at Wysing on 26 October 2013 and is available to purchase online here.