Lawrence Epps and Holly Corfield Carr the very last time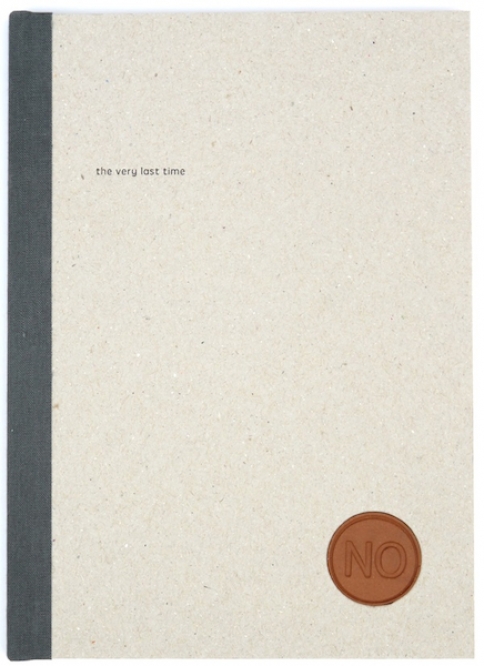 Price includes UK postage.
For overseas purchases, please email info@wysingartscentre.org to arrange additional payment for shipping.
£22.00
84 pages
Hardback
210mm x 148mm
ISBN 978-0-9933934-0-2
A first edition hardback hand bound copy of the artist's book the very last time responding to Lawrence Epps' installation AGAIN and edited by Lawrence Epps together with the poet Holly Corfield Carr. Each copy is numbered from 1 to 150 and finished with a salvaged tipped in betting slip and ceramic coin from the installation AGAIN embedded in the front cover.
Contents include a new translation one of Fyodor Dostoevsky's most poignant letters as well as contributions from poets, artists, academics, an archaeologist, a psychoanalyst, a valuation expert, a bookmaker and a mudlarker:
Fyodor Dostoevsky, writer, pleads with his wife for forgiveness in a letter home written in the final days of their honeymoon in a new translation by Anna Gunin
Joey Connolly, poet, asks how the bookmaker feels about the dogs
Dr Richard Kelleher, Assistant Keeper of Coins at the Fitzwilliam Museum, University of Cambridge talks coins that sweat and currency that forgets
Geoffrey Munn, Managing Director of Wartski, jewellers by appointment to the Queen, and Antiques Roadshow expert examines a valuable ball of whale bile
Esther Leslie, Professor of Political Aesthetics at Birkbeck, finds Walter Benjamin in the video arcade
Viktor Mazin, psychoanalyst and curator of the Freud Dream Museum, tosses the non-Euclidean coin
Tamarin Norwood, artist and scholar, writes to the last word of casino design: PERCEPTION BEATS REALITY
Marie Toseland, artist and Open School East associate, measures the elastic horizon of desire
AGAIN previewed at Firstsite, Colchester on 12 September 2015 and opened at the 2015 British Ceramics Biennial from 25 September to 8 November 2015.