E. Jackson Writing Painting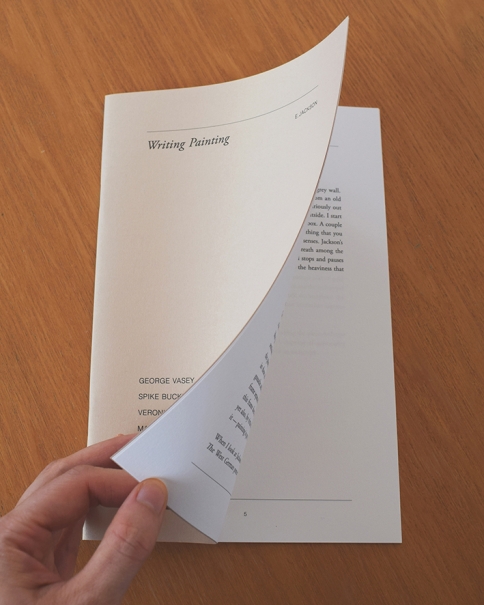 Price includes UK postage.
For overseas purchases, please email info@wysingartscentre.org to arrange additional payment for shipping.
£10.50
24 pages, Litho printed throughout
Edition: 250
Published by E. Jackson
Printed in the UK
© E. Jackson 2019
Texts © the authors 2019
Proposition: Eight paintings were exchanged with eight writers for words. Each writer agreed to install the work in their domestic space or workplace and write a text with title in response. The eight resulting texts are published in this bookwork.
Writers:
George Vasey
Spike Bucklow
Veronica della Dora
Maria Fusco
Lavinia Greenlaw
David Ryan
Michael Squire
Harriet Tarlo