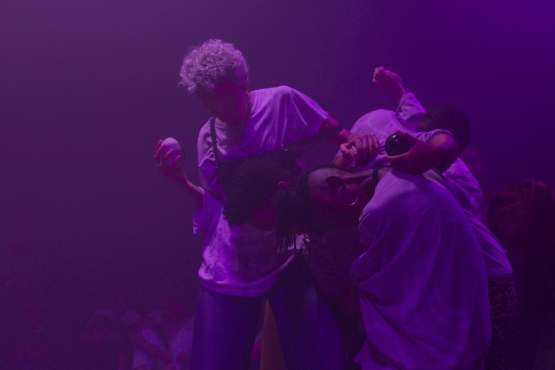 Saturday 7 September, 1pm–1am

The full line up will be announced in the spring.
This year as Wysing Arts Centre turns 30, our annual Wysing Polyphonic festival will be guest curated by Somerset House Studios. The tenth iteration of the festival will explore the Cambridgeshire site as a place of connection. First considering the legacy of Wysing as a place where artists meet and experiment, the programme will explore connection beyond the physical: connection as a channel of communication; an incantation, returning, or heralding; the calling on an 'other' or unknown to understand different worlds and possibilities.
Somerset House Studios and Wysing Arts Centre are excited to work together in commissioning a sound artist or musician to undertake a residency this summer to create a new film work on the theme of connection and a new performance for the festival. For more details, please click here.
Image: Sounds 4 Survival by Last Yearz Interesting Negro and Phoebe Collings-James with Onyeka Igwe, Yasmine Akim, Katarzyna Perlak, 2018. Photo: Wilf Speller