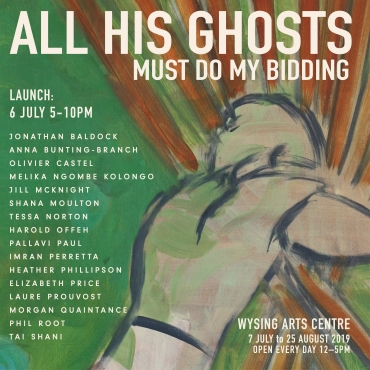 Exhibition launch: 6 July, 5pm–8pm
Summer party: 6 July, 8pm–10pm
Join us for the launch of our ambitious new summer exhibition, 'All His Ghosts Must Do My Bidding'. The launch will be followed by a summer party with food by chef Marente van der Valk, followed DJ sets from visual artists and musicians Philomene Pirecki (Casa Delirium) and Chooc Ly Tan (Décalé). Food from Mobi Pizzeria and drinks will also be available to purchase throughout the evening.
To book tickets for the exhibition launch event and party, including transport options from Cambridge and London, please click here.