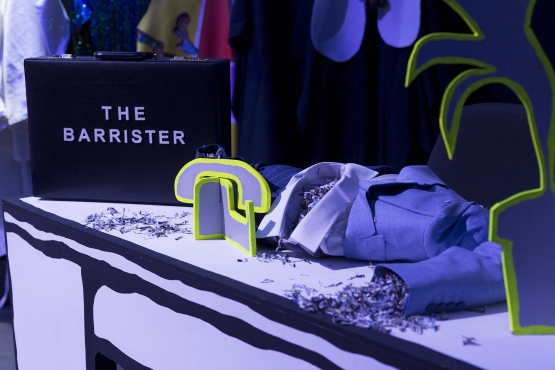 An opera and exhibition by artist-musicians, Ravioli Me Away
9 February to 14 April.
Please note: The exhibition will be closed between 25 and 31 March due to performance rehearsals.
For exhibition photos, click the image above.
"Everywhere you look in the work, there is this extrapolation from the mundane to the extraordinary. The crazy paving floor is encrusted wtith crumpled images of a takeaway Costa cup, Monster energy drinks and Marlboro cigarette packets. Bin bags become our seats as this world swirls around us, we slip in and out of other people's dreams and desires and experience their daily grind. But we are not simply looking in, we are also looking out."
Niki Russell, Art Monthly, March 2019.