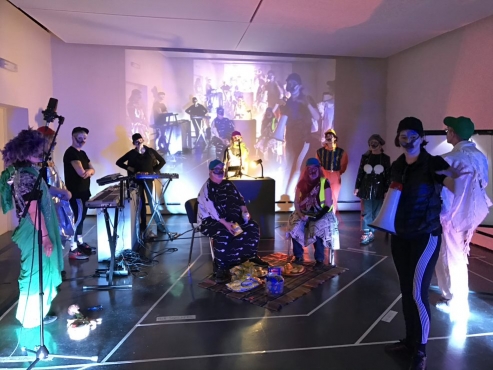 19, 20 & 21 February
£8.50 per workshop, per child, or £21 for all three.
For families and children age 6 - 12.
Join us over half term for a series of workshops led by artists from Ravioli Me Away, inspired by their new exhibition and opera at Wysing The View From Behind The Futuristic Rose Trellis.