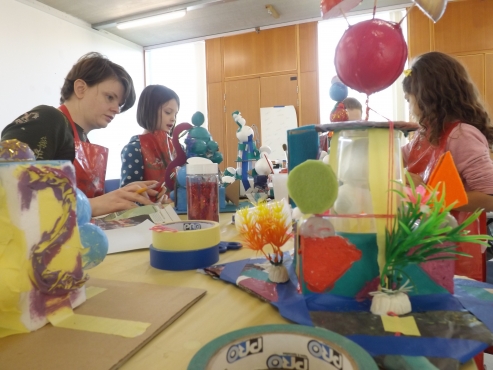 At Wysing we run regular family workshops during the school holidays, for ages 6 - 12.
Our next workshops will be taking place in Spring, for the Easter holidays.
Tuesday 9 - Thursday 11 April, from 10.30 - 12.30. There will be access to the exhibition available to families from 10am on each day with a supported viewing.
Sign up to our mailing list to be the first to hear about upcoming workshops.
You can browse our archive to see past events.