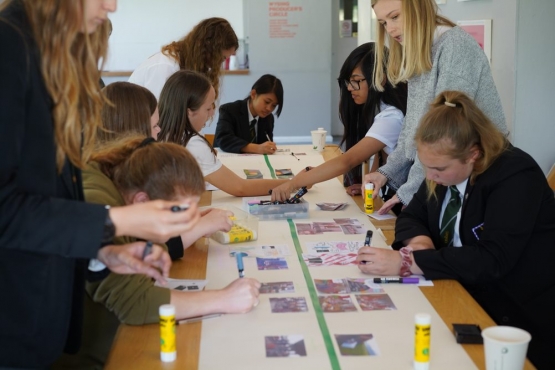 Creative Circuit: Huntingdon workshop at Wysing.
Creative Circuit: Huntingdon are a group of young people age 13 - 19 who meet regularly in Huntingdon.
They meet regularly to take part in different projects, including planning events, workshops, interviews and filming. You can find out about some of their latest projects and activities here.
You can see the archive of past projects here.
Are you or someone you know aged 13 - 19 and interested in creative projects?
Get in touch at education@wysingartscentre.org to see how we can support you.