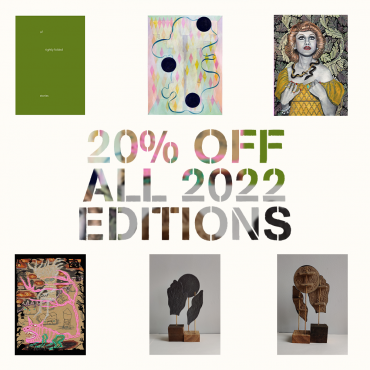 Limited Editions Flash Sale
20% Off All 2022 Editions!
Don't miss out on our very special Flash Sale and the chance to treat friends, relatives and yourself! Claim a discount from 11am Friday 2 December until midday on Monday 5 December.
Digital prints are available by current exhibitor Uma Breakdown, studio artist Soheila Sokhanvari, and Turner Prize winners Helen Cammock and Tai Shani; Giles Round used Wysing's ceramics studio to create an editioned sculpture.