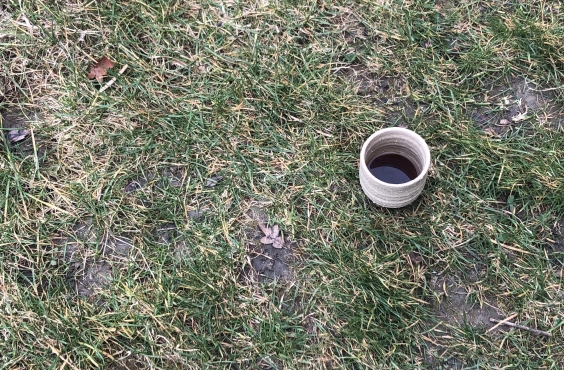 18 May – Coppice and Drought [offsite in Cambridgeshire]
23 May – Fuel and Property [online]
30 May – Network and Contact [Wysing Arts Centre]
We wanted to take the opportunity of our 30th anniversary to ask what Wysing's role might be in addressing the urgent societal issues of our time. Taylor Le Melle has been in-residence at Wysing over the spring and has been developing a series of events as part of our anniversary programme.
"What is the nature of the resources at your disposal? What is the value of your labour? What is there to yield from an investment in depth? What is extracted from a transaction that is considered productive? What are the assets held within your networks? How do the material conditions of work structure intimate contact?"
The events will take place offsite in a nearby wood, online, and across Wysing's site. We would like to invite you to save the dates.
For more information on 'Coppice + Drought', please click here.
For more information about 'Fuel + Property', please click here.
For more information about 'Network + Contact', please click here.
The 2019 Curator in-Residence is supported by Art Fund.
Biography
Taylor Le Melle is a curator and writer based in London who has programmed at: Serpentine Galleries, ICA London, Cafe Oto, Chisenhale Dance Space, Arcadia Missa, and Assembly Point (all London), L'IceBergues with Contrechamps Ensemble (Geneva) and McKenna Museum of Art (New Orleans). Taylor's writing has been featured in: Art Monthly, Flash Art. Taylor was the Autumn/Winter 2018 Writer-in-Residence at Jerwood Visual Arts.
Taylor also co-runs PSS with Rowan Powell. Together they have published projects by Daniella Valz Gen, Victoria Sin and Rehana Zaman (upcoming, 2019).
Since April 2018, Taylor has been co-director of not/nowhere, an artist workers' cooperative that hosts workshops, screenings, exhibitions and other events. not/nowhere's mission is to ensure that local artists who use new media in their work can access film and media equipment, acquire skills to nourish their practices, and take pleasure in expressing themselves creatively.