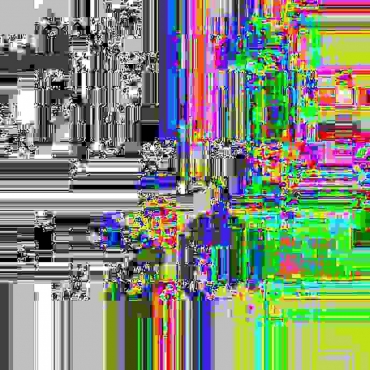 Cambridge Junction
Saturday 11 June 4-9pm. Free.
Calling all 15-25 year olds, our young peoples' group Circuit, in collaboration with Young Art Kommunity at Firstsite in Colchester and in partnership with Cambridge Junction, have developed a free event of workshops, artwork and performances celebrating digital art. The event takes place at Cambridge Junction.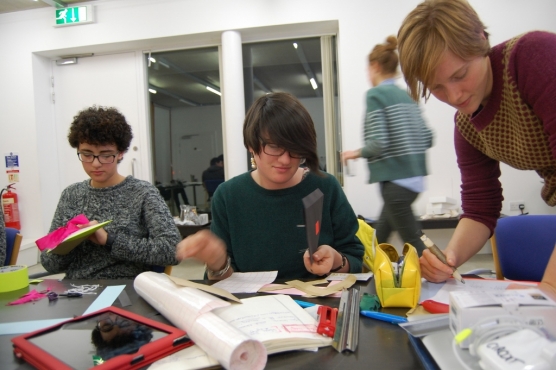 Circuit Unlocks: 3 May
5.30 - 7.30 pm
Drop in between 5.30pm - 7.30pm and join a free workshop with artists David Kefford & Sarah Evans from Aid & Abet. Or just relax in a creative space with friends.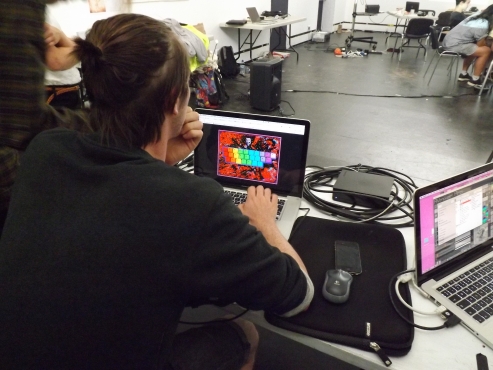 Circuit Study Days Interfaces
Artist Led Workshops for 15-25 year olds
Saturday 12 & Sunday 13 March, 10:30am-4pm
FREE
Come and explore Wysing's site and the current exhibition, The Practice of Theories, in these artist led workshops.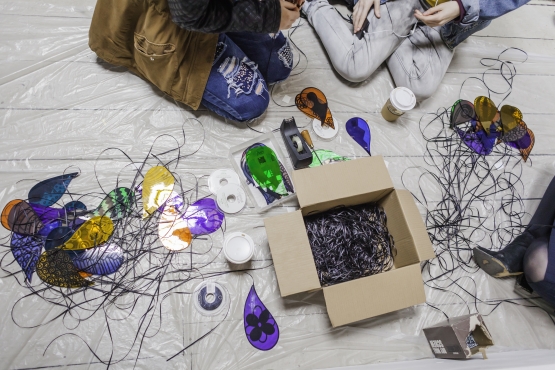 Young Peoples' Study Day
19 February,10:30am - 4pm
Free
Come and explore The Practice of Theories exhibition in this one day artist led workshop, Mapping and Connecting – we'll be unlocking Wysing's current gallery exhibition using printmaking, sculpture, collage and writing - exploring words, ideas, patterns, shapes, symbols, and sounds.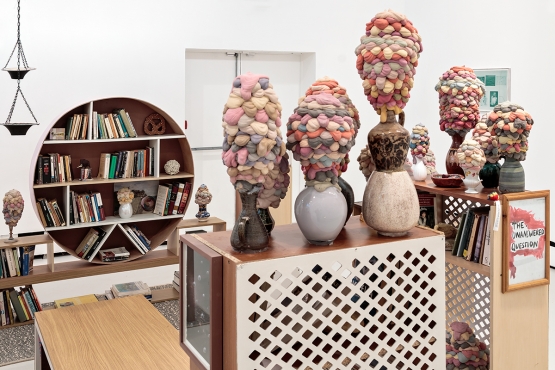 22 March, 5.30 - 7.30 pm
For 15-25 year olds
This workshop is an opportunity for you to create sculptures using quick drying clay and to try out marbling techniques using nail polish and acrylic paint; inspired by the form, texture, and pattern of artist Andy Holden's sculptures in our current exhibition The Practice of Theories.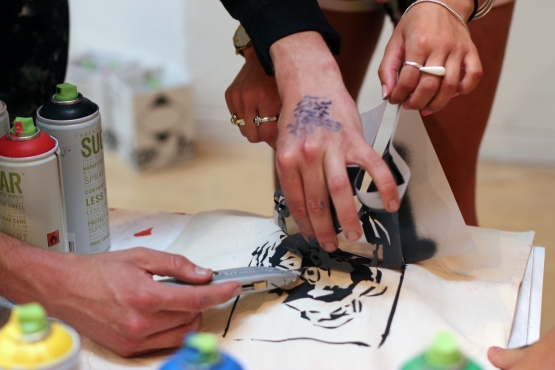 5.30-7.30pm, ELAN Studio, Mill Park, Cambridge, CB1 2FG (just off station Road)
The first in a season of free creative workshops and activities, organised by Circuit Cambridge, with artists and staff from Wysing Arts Centre and Kettle's Yard, Cambridge.