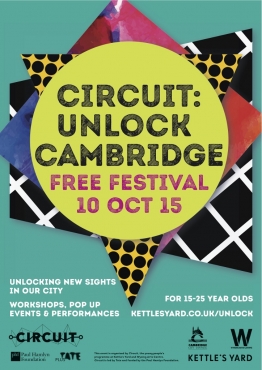 Circuit: Unlock Cambridge
10 October, 12-9 pm
Calling all 15-25 year olds, our young peoples' group Circuit having been working with Danish artists Superflex to develop a free festival of workshops, pop up events and performances in various locations around Cambridge for you! Come and unlock the city. Free and all welcome.
Download a pdf of what's happening when, here.