2 November — 20 December 2009
A number of talks and events took place during the exhibition Expanded.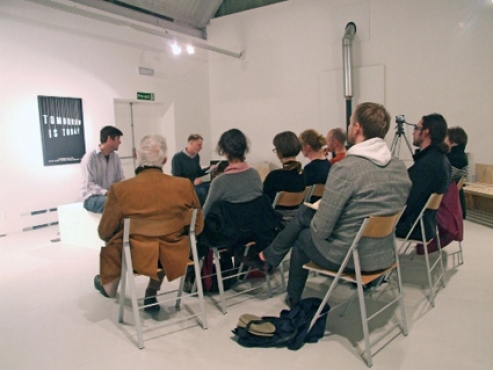 1 November 2009
Live Performance
Sunday 1 November, 5pm
Tomorrow is Today is a work by Christodolous Panayiotou that has involved an intense conversation with the artist and his former tutor Jean Verdeil (a French academic and theatre anthropologist.)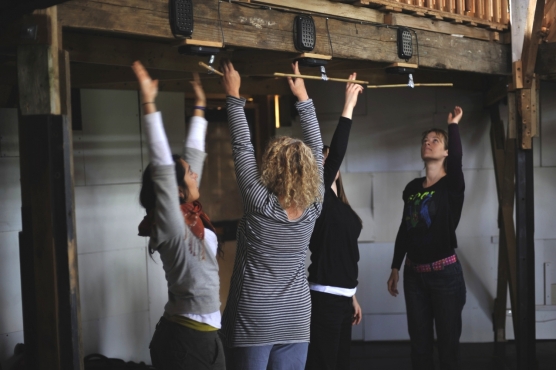 23 July — 22 August 2009
Resident artist Polonca Lovsin worked with Henrietta Hale from Dog Kennel Hill Project and scientist Dr. Richard McMahon from Cambridge University to produce a piece of work that animated Amphis, Wysing's recycled structure, through movement. The final Dynamo Door Dance performance took place on 22 August 2009.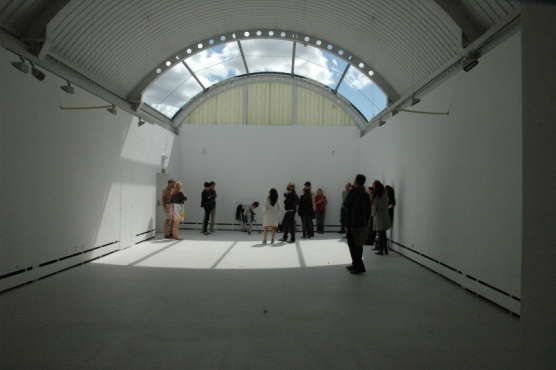 18 July 2009
After researching Wysing and the surrounding villages the artist group A KASSEN, who are based in Copenhagen, developed a spectacular artistic idea in collaboration with Bourn Airfield and which resulted in the work Minus Roof.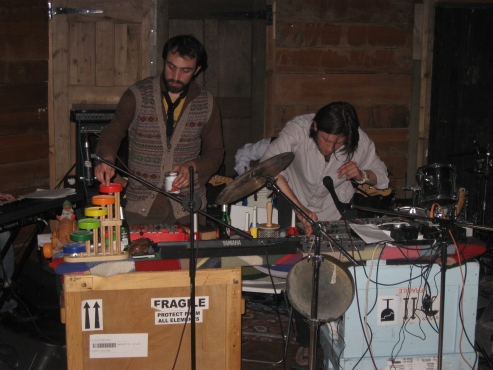 17 May — 28 June 2009
A number of talks, performances and events took place during the exhibition Performed.