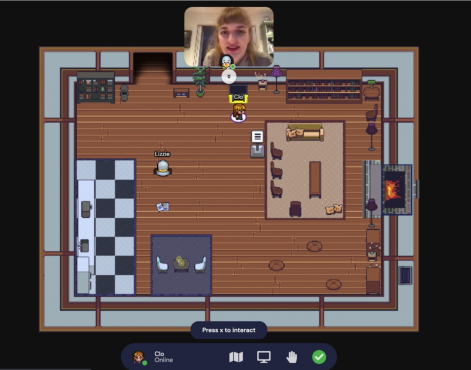 10 February 2021 3pm–4.30pm
Ticket holders drop in anytime
Subtitled Tour at 3.30pm
SOLD OUT: Join the waiting list here via Eventbrite. If you have booked a place and can no longer make it, please let us know by emailing info@wysingartscentre.org.
Join British Council Net//Work Residency artists Danielle Brathwaite-Shirley, Uma Breakdown, Nikissi Serumaga and Leyya Mona Tawil for a virtual open studios on Gather, the free social meeting platform.