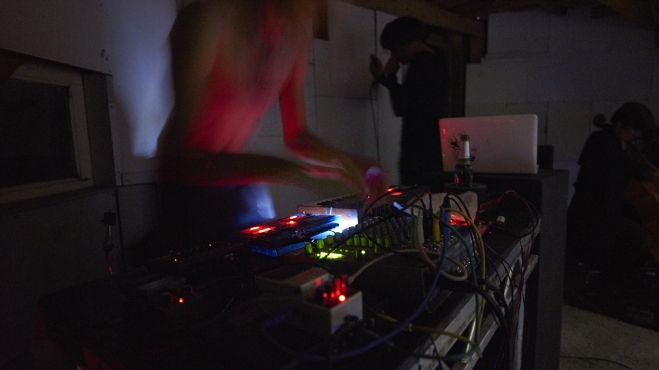 We are delighted to host the band Ectopia in-residence during 2016. Ectopia are artists Jack Brennan, Adam Christensen and Vicky Steiri and they performed an incredible set at our music festival in 2015. We have invited them back to Wysing to write and record new material for a forthcoming album, produced by as part of our new record label, Wysing Polyphonic.
Visit the band's website to find out more about them, here.
See information on last year's music festival, here.