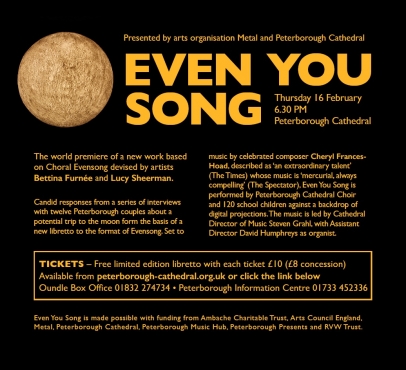 Peterborough Cathedral
16 February, 18.30
Why do you want to go to the moon?
As part of their residency at Metal Peterborough artist Bettina Furnée and writer Lucy Sheerman have created a choral work based on candid responses from a series of interviews with twelve Peterborough couples about a potential extended trip to the moon. Excised, edited and rearranged, these transcripts form the basis of a new libretto, which reflects the format of Evensong, and explores issues of faith and changed perspectives.