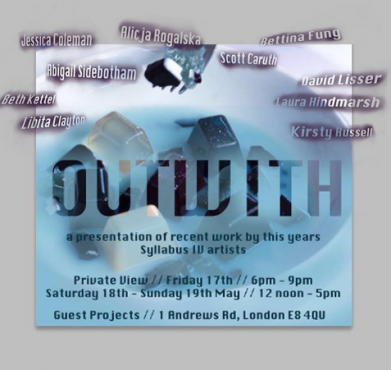 Thursday 16 May to Sunday 19 May
Guest Projects, London, E8 4QL
This year's Syllabus IV artists present OUTWITH in London's Guest Projects. Presenting diverse works in sculpture, film, photography and live performance, the cohort artists include; Scott Caruth, Libita Clayton, Jessica Coleman, Bettina Fung, Laura Hindmarsh, Beth Kettel, David Lisser, Alicja Rogalska, Kirsty Russell and Abigail Sidebotham.
For more information, please visit the Guest Projects website here.